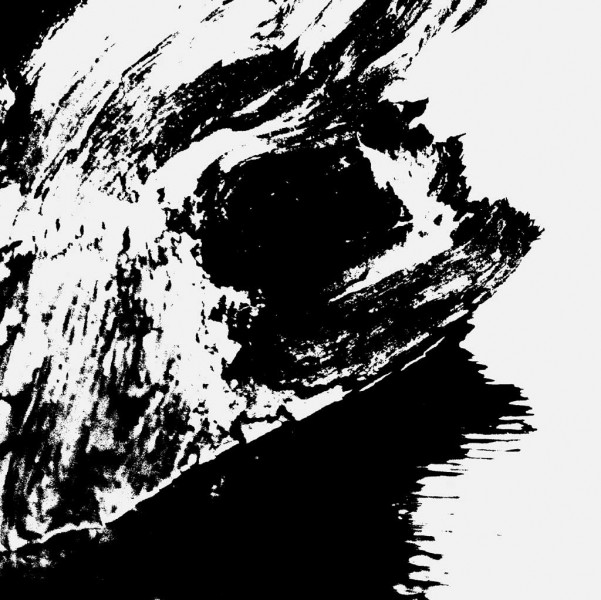 Tidepool and driftwood abstract art, a photography-based abstract expressionist black and white artwork envisioned 24×24 gallery-wrapped canvas: I wanted to have something that could be bargain-priced in order to introduce more people to my art and style. At this smaller size, this work could theoretically be offered for under $300.00 (only in a non-gallery, direct environment, of course).  This creates an opportunity for someone special to start their own hypermodern abstract art collection without spending a lot of money. In any case, reasonable offers are entertained.
One of my favorite abstract photos served as the basis of this work. Originally we had a good happenstance of lighting and water for the photograph, and that alone served as an interesting fine art piece. But now I apply my own special treatment developed over years, beginning with brush work in Painter, followed by tonal adjustments in Photo-Paint – then a few final touches in Photoshop. I am pleased with the result.
A print is also available.
Tags:
Abstract
,
Art
,
Painting