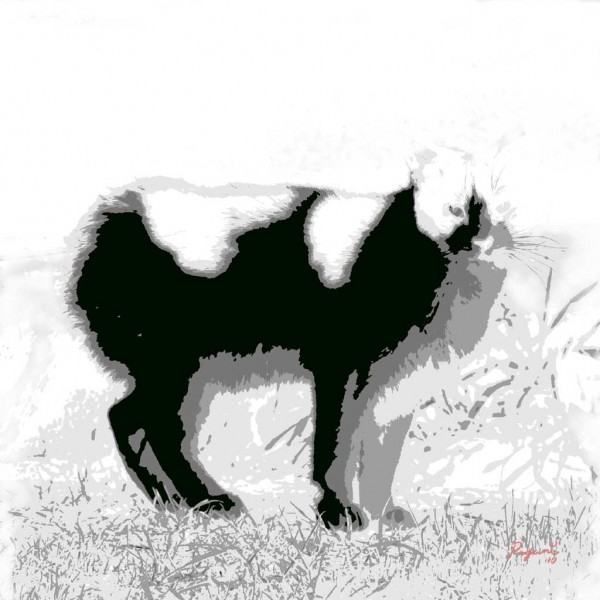 Further experiments with photography-based abstraction: Perhaps there is something in the fact that a black and white cat is getting this neo-minimalist treatment but I found it interesting if a bit busy.  Painter work was primarily airbrush and pastels – envisioned on 24 x 24 canvas.
This feral cat was beautiful in real life. Here, the cat is a bit creepy (to me).  The layered effect just makes it more interesting.
A print is also available.
Tags:
Abstract
,
Cats
,
Expressionism